Celebrations and felicitation on 1st anniversary of coronation of His Holiness Yugbhushan Suriji Maharaj as Spiritual Sovereign "GACHHADHIPATI" at Mumbai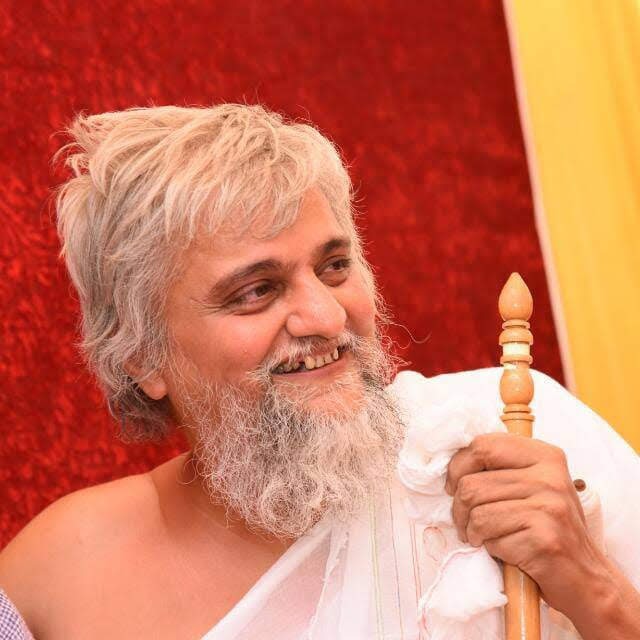 His Holiness Gachhadhipati Jainacharya Shri Yugbhushan Suriji Maharaj
One year back on 4th of February, 2020, the high profile coronation of His Holiness Jainacharya Shri Yugbhushan Suriji Maharaj (Pandit M.S.) on the post of the "Gachchhaadhipati" of Mohjit Vijayji sect boosted prestige and reputation of Jain Religion.
Canada based Mr. Hemant M Shah, 'JYOT' organization PR Director stated that His Holiness Gachhadhipati Jainacharya Shri Yugbhushan Suriji Maharaj was doing noble & prestigious work for the benefit of Jain religion & sect for last several years. However, his work has gained a lot of momentum after his coronation last year.
Speaking about the Save Humanity Campaign, Mr. Shah said, "In the midst of COVID-19 pandemic, one of the exalted task carried under the auspices and guidance of this Spiritual Sovereign (Gachhadhipati) is Save Humanity Campaign. In this campaign, his holiness, the 79th successor; advised to muster consensus of global citizenry, a resolve to practice wild life distancing as a sure shot solution to save humanity from future pandemics. This campaign was organised by Jyot India."

Mr.Shah explains about the one more good work. He said, "Gitarthganga is a research institute based in Ahmedabad. The institute is involved in preparing an encyclopedia of 108 main subjects further categorized into 10,008 sub subjects. The institute is established with a vision to create an infrastructure for experts to get the holistic view of a particular subject thus, perpetuating the flow of 'Samyag Jnan' in masses & for generations to come. The entire research work is carried out under the guidance of visionary & expert H.H.Acharya Shri Yugbhushansurishwarji."
Talking about the 'JYOT' organization, Mr. Shah said, "Jyot is a religious organization that was conceived under the noble guidance of Acharya Bhagwant Shrimad Vijay Yugbhushansurishwarji Maharaj Saheb. It is a perfect blend of modernistic ideas and religious beliefs. It has organized events like Gyan Jyot, Raksha Dharma Abhiyan, Shatrunjay Aadinath Mahima Mahotsav (SAMM) and many more which together saw footfalls of more then 2.5 million. Through its offering like Ek Chiz Milegi Wonderful and Chal Mann Jeetva Jaiye, it captured hearts of 10 million people worldwide. Jyot had in recent past created a mass movement of Save Shikharaji, for saving of Shikharji Tirth-Sthan. This country-wide movement made even common people aware of the gross injustice the community had gone through."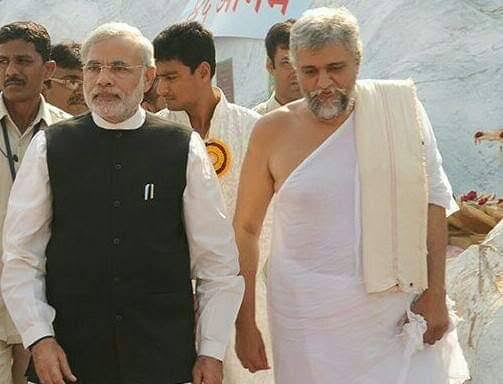 His Holiness Jainacharya Shri Yugbhushan Suriji Maharaj with Mr. Narendra Modi, when he was Gujarat Chief Minister
The First Anniversary Celebrations of Gachhadhipati Coronation has been organized by Vardhaman Nagar Jain Sangh (Mulund) on 21st February, 2021 at Kalidas Hall, Mulund from 8.45 A.M. to 11.15 A.M. The function will be attended by various dignitaries of Jain Sanghs, who will honor & felicitate His Holiness Gachhadhipati Jainacharya Shri Yugbhushan Suriji Maharaj. His Holiness will give discourse on 'Spiritual Sovereignty'. The dignitaries will be also felicitated as a part of celebrations. The dignitaries as well as the public following the religion are cordially invited to attend the celebrations.
On this occasion, Mumukshu-Ratna Prakashbhai and Naynaben, the couple from Borivali, will be given the Diksha – Muhurt.

Video Link: https://www.youtube.com/embed/4y3_Fa1zwb4
Media Contact
Company Name: Jyot.in
Contact Person: Prakash Jha
Email: Send Email
Phone: +918655329843
Country: India
Website: www.jyot.in