WCH Partners With Egyrobo To Combat Covid-19
Video Link: https://www.youtube.com/embed/ebfEXGZcJME
We Care for Humanity (WCH) Founder and President, Sultana Princess Maria Amor Torres announced its partnership with EGYROBO, a pioneer in robotics and automation technology and the only robotic system integrator in Egypt, to help humanity in fighting the biggest challenge the world is currently facing – the Coronavirus.
The noble collaboration between the two entities has commenced last March 29, 2020 by signing a partnership agreement binding them together to bring supply of cutting-edge technology and robotics of disinfection system and reliable detection tools, all to prevent widespread infection of the virus.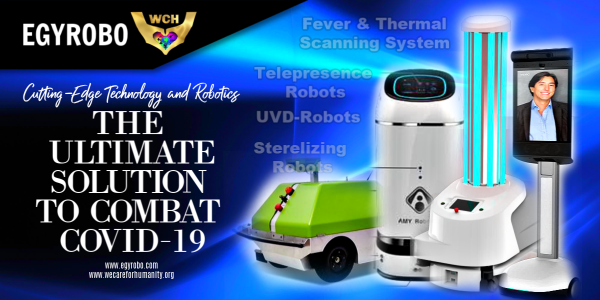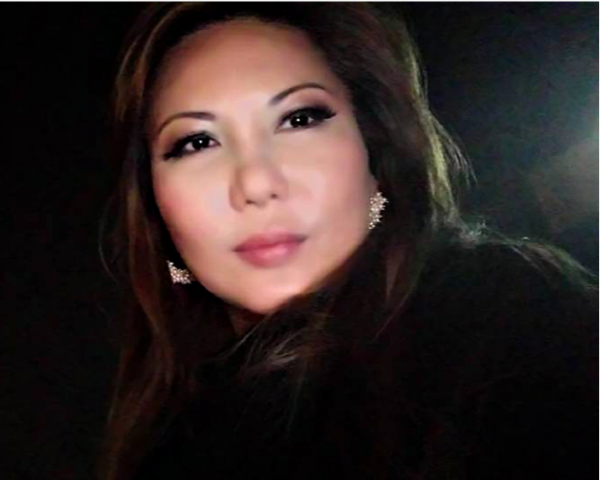 "WCH is very committed to our mission to promote universal humanitarianism and what better way to contribute to humanity in these times of crisis but to seek for solutions to fight the pandemic, not just a temporary resolve but a sustainable one", said the Sultana Bae a Gaus of Maguindanao, also known as the Traveling Princess. She added, "Humanity is on the brink of chaos! This is not the time for hesitations to take extreme measures to fight this killer virus. We must do what it takes to make the world safe again. What we offer is something better than cure. For what the world really needs right now to control this contagion (aside from love, compassion and staying home) are effective prevention/disinfection system and reliable detection tools. And I don't mean wearing face masks and getting locked down!"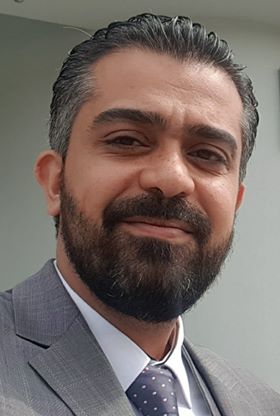 David S. Beshara, Founder and CEO of Egyrobo, who went to robotic college in Germany and spent most of his life pioneering in Robotics in Egypt says "Our responsibility is creating several different types of robots to serve humanity. Egyrobo is compelled to help during these most challenging times of our lives by innovating robotics which can save people from the infectious diseases and viruses. We appreciate the opportunity of working with Princess Maria Amor Torres and WCH, together we will bring solutions to this pandemic." His life slogan: "Believe, Innovate, create".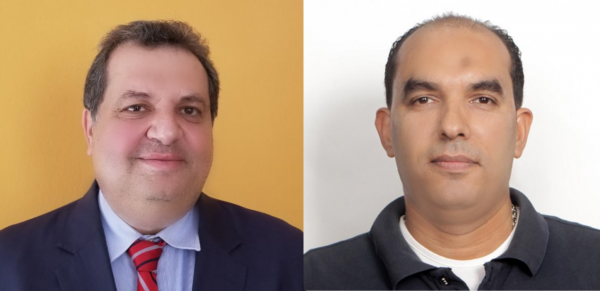 Part of team are WCH Egyptian Directors, Eng. Mostafa Saleh Amin and Mr. Hany Al Araby who initiated this engagement and working diligently to bring these innovations globally. The duo are also in charged of the technical aspect and logistics of the whole endeavor.
The EGYROBO Explained:
The UV Disinfection Robot can save many lives, may it be in the hospitals or airports, schools, malls, businesses and factories or even at home. With its autonomous mobile solutions and concentrated UV-light, it deploys fast and efficient disinfection process and literally shreds the DNA or RNA of any microorganisms exposed to the the UV-light.
The Amy Autonomous Sterilize and EGYROBO-Sterilizing Robots carry the new type of dry fog space sterilization system. With its strong disinfection and sterilization capacity, it kills bacteria 99.99% and reduces significantly the risk of infection instantly.
With EGYROBO – Telepresence Robot, the heroes of this epidemic times – the doctors and hospital staff are protected! With its intelligent system, the Telepresence Robot makes diagnosing and communications efficient without the risk of spreading infection.
Our Fever & Thermal Scanning System and Face Recognition Machine make the invisible enemy visible! Detection of virus has never been so accurate and as fast as lightning before!
WCH encourages governments and private sectors to not take any chances on this COVID-19 again! "We are ready to cooperate and share our technology and innovations, all you have to do is reach-out to us." – Final message from the founder.
WCH ANNOUNCEMENT:
We are only accepting serious inquiries through a Letter of Intent (LOI) to the following details:
HRH Sultana Princess Maria Torres
Founder & President – We Care for Humanity
Partner & Authorized Dealer – EGYROBO
Email: [email protected]
Mobile/Whatsapp: +18185145756
Media Contact
Company Name: WE CARE FOR HUMANITY
Contact Person: WCH Admin
Email: Send Email
Phone: 8185145756
Country: United States
Website: http://www.godawards.com